PokerNews Craps Guide: How to Play & Win, Best Strategy & Top Online Sites
Craps is one of the most intriguing of casino games - often seen in a live casino, but sometimes never played online. It's time to change that right now with the PokerNews Guide to Craps!
We'll take you inside this classic dice game, to give you the lowdown on the rules, odds, and the best strategy to try out. We'll also point you in the direction of our recommended online casinos where you can play real money craps, and practice what you've learned.
Read our Guide to Online Craps to find out:
Our Latest Online Craps Bonuses
Grab a bonus for your next game of craps at an online casino:

See even more deals for playing craps online with our online casino bonuses!
What is Craps?
Craps is one of the casino games with a long, and storied history. games with dice have been played for centuries, with most of the games that we'd recognise in some form, originating in Europe in the Middle Ages. After several developments of these games since then, French Aristocrats imported a version called 'crebs', to American society in the 18th century, and it was this game that spread across the United States of America, through much of the 19th and 20th centuries, eventually translating into the game of craps which is played today.

Modern-day craps can put off some casino players, due to a perception that it is overly-complex. many players look at a craps table and decide it must be a difficult game to learn, but as you'll see, this is far from the case, and once you've mastered the basics, craps is an engaging and thrilling casino game to play - online as well as in a casino.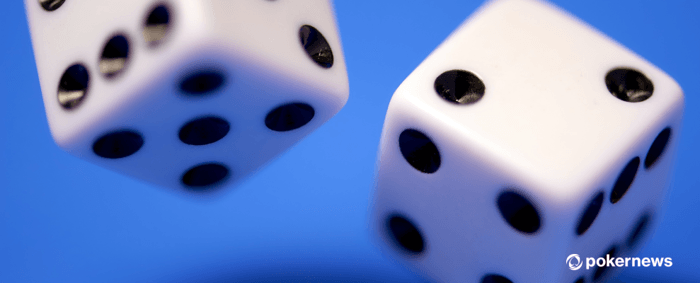 How to Play Craps
Playing craps, whether online or in a live casino, largely comes down to the rolls of the dice and the bets you can make on the craps table. This is also where the layout of the table becomes important, so knowing what each of the symbols means is critical to understanding the game of craps.

When throwing the dice in craps, there are three outcomes to note:
The Natural: A 7 or 11 is rolled - you win and get to throw again.
Craps or 'Crapping Out': You roll a 2 ('Snake Eyes'), 3, or 12. You lose, but the round isn't over, and you roll again.
The Point: You roll a 4, 5, 6, 8, 9, or 10, and the dealer marks your Point (the number you rolled). You roll again and must match the same number to win.
When it comes to betting, the craps table layout comes into play. You have a few options on the table for your bets, including the 'Pass' and 'Don't Pass' bets which is where a bet is placed on either the 'Pass' or 'Don't Pass' lines on the craps table. The Pass Line means that you're betting that the 'shooter' (person throwing the dice) will roll a Natural, whereas 'Don't Pass' indicates betting on the opposite scenario.

Learn More About How to Play Craps >

Play Craps Online

Start playing with a bonus at our recommended online casino.
Terms apply.



---
How to Win at Craps
Once you've learned about the different bets to play, make sure that an online casino says which bets are allowed for their craps games (not all online casinos will offer every possible craps bet). You can also look into different strategies for playing craps, to try out a way of betting that worked for you. You might find that the craps strategy you have learned may not be possible, so know all the rules up front, as well as the odds and payouts for specific bets before you decide on the best online casino to play with. When researching where to play craps, make sure you look for the payout percentage offered by the casino for a game of craps. This determines how much of a wager you will get back once the casino has taken their profit. You can usually see this information listed with the game details, so look for casinos that offer the highest percentage.

Find Your Best Craps Strategy >
---
Play Online Craps
Just like Blackjack, Roulette and other casino games, the online version of craps uses your screen to simulate playing craps on a real table. Throwing the dice is done with either a mouse click or swipe of the hand, and betting options are usually down by clicking various buttons to represent the different options available (sometimes a drag-and-drop function exists to move bets onto different parts of the craps table).

There are probably fewer variations of online craps than there are for games like resultado loteria federal and roulette, but most casinos offer a decent version to play within their table game category.
---
Best Sites to Play Online Craps for Real Money
Luckily, most (if not all) of the online casinos we recommend from our casino reviews offer craps in one form or another. We've listed some of the top online casinos below, but you should read our full guide to find the best real money casinos to play craps as well.

All these casinos are licensed and regulated in the regions they operate in, so it goes without saying - please ensure any casino you choose to spend money with is a legit casino, is fully licensed, and has the necessary security measures in place to protect you and your money.
---
Play Live Dealer Craps
The live dealer version of craps works in much the same way as the pure online craps game, the main difference being the presence of an actual dealer to administer bets and oversee the table. This can be a good option if you're a fan of playing casino game in a real casino, but like the convenience of the online setting.

Once you join a game, you may find that you become the shooter for the next round as the newest player. Depending on the results of the rolls, you can remain as the shooter for several rounds. To place a bet you can click on the 'virtual' table and place your chips on the appropriate part, as with all players in the game. The dice are then rolled automatically for you - so it's just down to luck!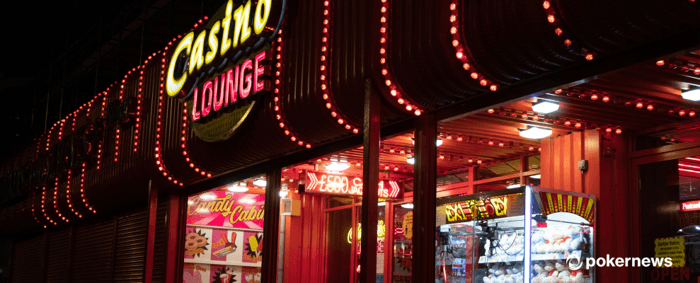 ---
Best Sites for Live Dealer Craps
Most of the online casinos we review and list on our pages have live dealer craps available in some form, although there is less variety than you'll find for roulette, resultado loteria federal, and video poker. You can find our preferred online casinos for playing craps with a live dealer below:
---
Craps FAQs
How do you play craps?

Craps is a dice game where winning and losing depends on betting on the outcome of a throw of the dice.
How can you bet at craps?

Betting in craps is done by placing chips on specific sections of the craps table which correspond to a specific outcome of the dice being thrown. There are many different types of bets you can make depending on
How can you win at online craps?

There is a house edge for craps which is favorable compared to other casino games. That said, the odds of winning largely come down to luck and the probability of a specific number being rolled a certain amount of times.
Is craps rigged?

No craps is not rigged and is a game of pure chance. Neither the player nor the casino have any impact on the outcome of the roll, but obviously you should always make sure you play at a reputable casino which is fully licensed and regulated.
What is the best casino for playing craps?

many of the best online casinos offer a craps game as part of their table game selection, so you have a ig range to choose from! Our tip is to look for both online craps and live dealer craps so that you have the option to play both. Casinos we recommend include FanDuel Casino, PokerStars Casino, bet365 Casino, BetMGM Casino, JackpotCity Casino, and 888casino.
Can you play online craps for free?

Yes many online casinos offer a demo option so you can play for free for a limited time. You can also take advantage of casinos which offer a no deposit bonus - these offers allow players to sign-up and play casino games without the need to deposit real money.