Negreanu Shares WSOP Paradise Plans; Which of His Poker Friends Will Be There?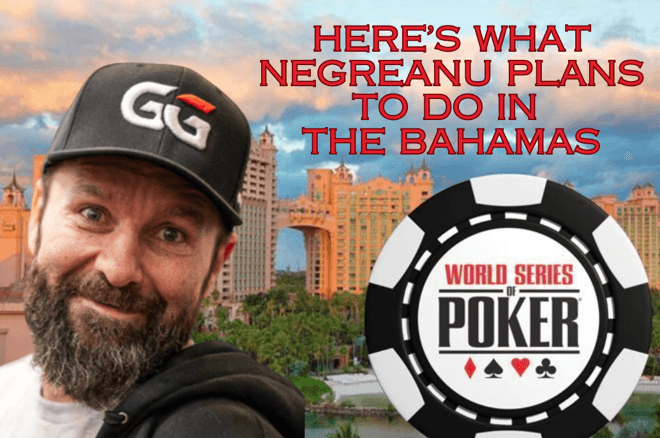 Table Of Contents
The World Series of Poker (WSOP) Paradise is a winter series held at the Atlantis Paradise Island in The Bahamas. The series runs from December 3-14 and will feature 15 bracelet events across different variants with over $51 million in guarantees. PokerNews will be on hand to provide live coverage of the event, with photos, videos, and player interviews live from the tournament floor in The Bahamas.

In the meantime, GGPoker has been busy qualifying players from all over the world via their "Road To Paradise," which launched at the beginning of October. Each WSOP Paradise package comes with entry into the prestigious $5,000 WSOP Paradise Main Event, scheduled to unfold amid the tropical splendor of Atlantis Paradise Island from December 9, offering an impressive $15 million in guaranteed prizes. But that's not all; winners will also savor a 10-night stay at the luxurious Atlantis Paradise Island resort, celebrated for its lavish amenities and awe-inspiring ocean vistas.

While there, qualifiers will get to rub elbows with GGPoker Ambassador Daniel Negreanu, who has already declared that he will be making the trip to the Bahamas. As such, PokerNews caught up with the Poker Hall of Famer to learn more about his plans for the WSOP Paradise.

The Best Ways to Win Your Way to WSOP Paradise Online and Live
Q&A w/ Daniel Negreanu
PokerNews: When do you plan to be at the WSOP Paradise? The whole time?

Daniel Negreanu: Absolutely! I plan to play all the events, and it's a great schedule because there is some time off in between events to enjoy the vacation.

When was the last time you were in the Bahamas?

I don't even remember, but it feels like it's been a really long time and so I'm looking forward to going back.

Will you be offering daily vlogs like during the summer?
"The $100K should be a great tournament, and I enjoy playing against top competition, but I'd have to say the big PLO event, that's fun."
Yup! My trusted vlog guy, Christian, is also making the trip along with his family, and we plan to do the daily vlogs as per usual.

What events are you most looking forward to playing?

The $100K should be a great tournament, and I enjoy playing against top competition, but I'd have to say the big PLO event, that's fun.

Will your wife, Amanda, be joining? If so, what is she most looking forward to?

Amanda is happiest on the beach and on the water so I imagine she is most looking forward to the serenity it offers, and yes, she will be coming for the whole trip too.

You're a noted vegan. Do you have a plan for food while there or has it become easier in this day and age than in the past?

I haven't been there in a while, but I do remember having to get a little creative as a vegan for sure. One thing I do to prepare is make sure there is a great market, that looks like a Whole Foods, and I stock up on stuff and get a room with a little kitchenette so I can pack some things for the day's play. I think this year will be the easiest ever since it appears there will be food options available in the tournament room.

Do you know if any of your poker friends will be attending?

That's probably what I'm looking forward to most honestly, a lot of my friends have already booked rooms there, and it means Amanda will have people to hang out with while I'm playing:

Josh Arieh
Eric Wasserson
Christian & Family
Eddy Sabat
Edog (Erick Lindgren) & Erica

A really fun crew! Would be great if we could get Jeff Platt and Brent Hanks to come out but I don't think Brett Hanks has ever left the US and doesn't have a passport.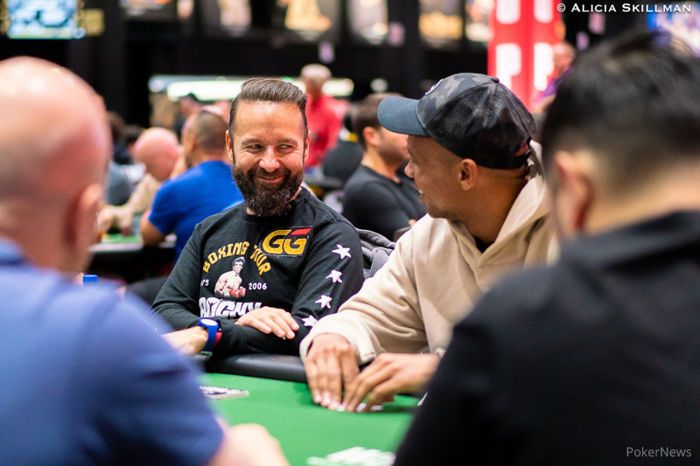 Do you think you'll do anything off the felt (i.e. beach, waterpark, etc.)?

All of the above. I expect this to be the most fun trip I've ever taken to Bahamas and a great time for a vacation for me, Amanda, and family. With the schedule having some spots where I can take a day off, it works perfectly - I can let loose, have a mojito or twelve, and get into whatever trouble I can find!

GGPoker Qualifier Robert Parsons Finally Gets His Chance to Play the WSOP
2023 WSOP Paradise Schedule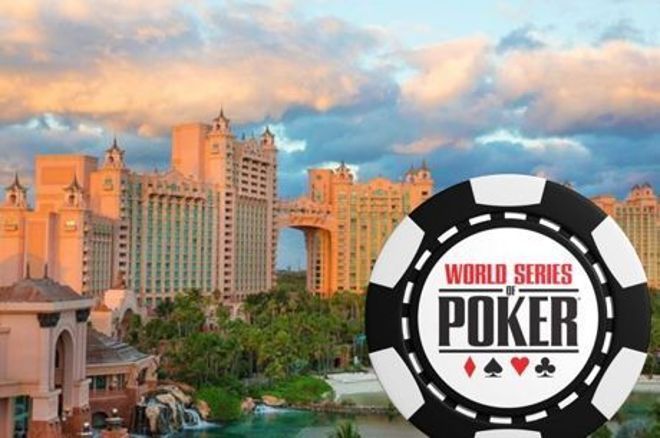 The 2023 WSOP Paradise shuffles up and deals in The Bahamas on October 3 with the $1,650 buy-in Mystery Millions. It boasts a $5 million guarantee on its prize pool, so will be the perfect curtain raiser for the 11-day festival.

Every bracelet-awarding event promises at least $1 million will be awarded, with the $1,500 Millionaire Maker and the $103,000 Ultra High Roller coming with a $5 million guarantee.

Of course, the biggest tournament of them all is the $5,300 Main Event, which will pay out $15 million to those fortunate and skillful enough to make it into the money place.
| Start Date | Event | Total Buy-in | Guarantee |
| --- | --- | --- | --- |
| Sun 3 Dec | #1: Mystery Millions | $1,650 | $5,000,000 |
| Mon 4 Dec | #2: Millionaire Maker in Paradise | $1,500 | $5,000,000 |
| Tue 5 Dec | #3: GGMillion$ High Rollers Championship | $26,000 | $10,000.000 |
| | #4: Mini Main Event No-Limit Hold'em | $1,100 | $1,000,000 |
| Thu 7 Dec | #5: High Roller Pot-Limit Omaha | $26,000 | $2,000,000 |
| Fri 8 Dec | #6: No-Limit Hold'em 6-Handed | $3,300 | $1,000,000 |
| | #7: Super High Roller No-Limit Hold'em | $53,000 | $2,000,000 |
| | #8: Mystery Bounty Pot-Limit Omaha | $2,100 | $1,000,000 |
| Sat 9 Dec | #9: Ultra High Roller No-Limit Hold'em | $103,000 | $5,000,000 |
| | #10: Main Event Championship | $5,300 | $15,000,000 |
| Tue 12 Dec | #11: Flip & Go | $800 | |
| Wed 13 Dec | #12: No-Limit Hold'em Freezeout (Online) | $1,050 | $1,000,000 |
| | #13: Pot-Limit Omaha Championship | $10,400 | $1,000,000 |
| | #14: The Closer Turbo Bounty | $2,200 | $1,000,000 |
| Thu 14 Dec | #15: High Roller No-Limit Hold'em 6-Handed | $10,400 | $1,000,000 |
Executive Editor US, PokerNews Podcast co-host & 2013 WSOP Bracelet Winner.