Poker Live Streaming: Watch 24/7 Poker Streams on PokerNews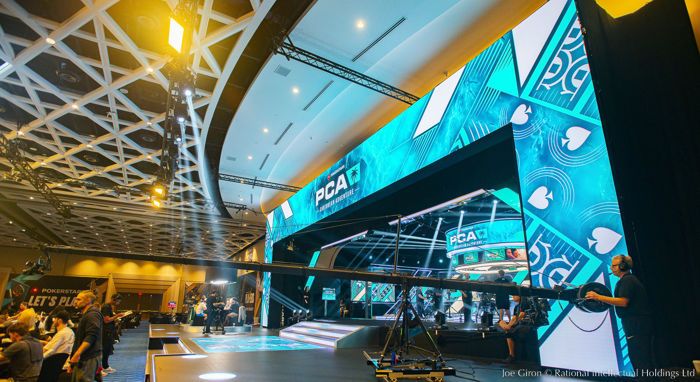 Poker and live streaming go together like cookies and cream. From cash games to tournaments, poker fans across the world have for years now enjoyed watching their favorite players and tours on sites like Twitch and YouTube.

In addition to live updates, streams allow for commentary and analysis on major final tables from events such as the World Series of Poker, European Poker Tour, and many more.

Poker players themselves can use streaming as an opportunity to grow their brand, share their success and build a dedicated audience of fans. Just look at the likes of Kevin Martin, Lex Veldhuis and Jaime Staples who are among the most well-known poker players out there — all streamers!

We also have our very own PokerNews Ambassador Robin Poker (Lukas Robinson) who started streaming only around four years ago playing low stakes.

But what is the best way to watch these streams? And who should you start watching! This guide to poker live streams, including the best 24/7 poker streams, will give you all the information you need.
Watch Live Poker on Twitch - Best Poker Operator Twitch Streams
If you want to follow your favorite players in real-time and see just how the best in the business navigate their hands of poker, then make sure to check out popular poker Twitch streams like the PokerStars, 888poker, PartyPoker and Global Poker.

Let's check out what separates these unique streams apart from one another.
PokerStars Live Twitch Poker Stream
Join James Hartigan, Joe Stapleton and guests on the PokerStars Twitch Channel as they follow the action of some of the largest tournaments both online and live. Highlights include coverage of the European Poker Tour, WCOOP and SCOOP Main Events, where players are often battling for seven-figure paydays.
Hartigan and Stapleton are two of the best in the industry, and the former picked up the Best Broadcaster award at the 2022 Global Poker Awards.
888poker Live Twitch Poker Stream
Tune in to the 888poker Twitch channel and follow the action with commentary duo Nick Weathall and David Tuchman. Also, enjoy ambassador-on-ambassador action with the "Play with Me" series and join the chat for chances to win online poker tickets for marquee poker tournaments.
888poker regularly stream live action from 888poker LIVE stops across Europe, with plenty of live events scheduled in the coming months.
PartyPoker 24/7 Live Twitch Poker Stream
The PartyPoker Twitch channel has broadcast events from the MILLIONS Online, PartyPoker Championship and MILLIONS Europe with commentary from Henry Kilbane and Melissa Schubert.

They also regularly show classic episodes of the Big Game, World Poker Tour and the Caribbean Poker Party. The PartyPoker stream shows poker 24/7, so no matter the time of day you can still see some of the best players in the world battle it out in the most exciting pots.
Global Poker Live Twitch Poker Stream
The Global Poker Twitch stream allows viewers to get involved in the action and take part in multiple giveaways. The channel is hosted by the Global Poker Twitch Streamers and is live daily. Each streamer hosts a private tournament that you can access by engaging in the chat.
Watch Live Poker - Best Poker Room Live Streams
Live Poker Room streams allow viewers a ringside seat to some of the largest and most exciting cash games hosted in card rooms worldwide. Commentators call the action as viewers see players battle with cards face up in a genuinely immersive poker experience.

While poker room live streams like Live at the Bike and Poker at the Lodge are both entertaining and worth checking out, there's one stream that is leaps and bounds above the rest, and that is the GPI award-winning Hustler Casino Live stream.
Hustler Casino Live Stream
Streamed from the Hustler Casino in Los Angeles, watch star-studded line-ups battle on the felt playing high stake cash games as large as $25/$50/$100. Stars such as Phil Hellmuth have been featured on the show and was the place where Robbi Jade Lew was made a household name following her infamous jack-four hand versus Garrett Adelstein.
Other heroes and villains of the Hustler Casino Live world include Nick Vertucci, Wesley "Wes Side" Fei, Billy "DGAF" and Sashimi.
Read about Robbi Jade Lew's infamous HCL hand
How to Watch Hustler's Casino Live Poker Stream
Watch Hustler Casino Live to see a collection of poker's most prominent names go toe-to-toe on the felt where big bluffs and epic cooler run around the clock.

You can also become a premium channel member by becoming a "Chat Pro" or "Chat Pro Legend," which displays loyalty badges next to your name in the comments and live chat.
---
Live at the Bike
The Bicycle Hotel & Casino, known simply as 'The Bike' is another casino that regularly hosts live-streamed cash games on their YouTube channel.

Phil Hellmuth, Dan "Jungleman" Cates, Matt Berkey, and Robbi Jade Lew have all recently made appearances, as well as popular streamer Kevin Martin and cash game player Eric Persson.
How to Watch Live at the Bike Poker Stream
You can watch the action live on the Live at the Bike Twitch channel, which also features archived streams of all their previous content.
---
The Lodge
Based in Texas and owned by Doug Polk, Andrew Neeme & Brad Owen, The Lodge has emerged as a popular destination for cash games, especially those flocking to the Lone Star State.
---
3 Epic Pots from The Lodge's Friday Night 12-Hour Poker Stream
---
The stakes are usually $10/$25 or $25/$50, but keep an eye out for some high-stakes action, with pots regularly in the six figures as Polk, Owen, and others battle it out at the table.
How to Watch The Lodge Poker Stream
The Lodge Live YouTube channel is the best place to watch live streams from the casino, with playlists available separating streams from shorts and other highlights.
---
Watch Live Poker - The Best Poker Streamers
Kevin Martin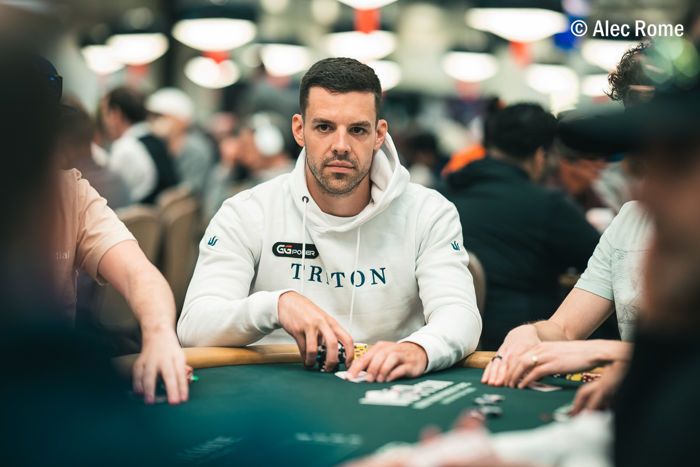 Kevin Martin is not only a GGPoker Pro and current GPI "Streamer of the Year" but is also fondly remembered as being a fan favorite on the hit TV show Big Brother Canada. The Season 5 winner turned his hand to poker streaming and has never looked back.

Martin has risen through the Twitch Poker ranks and proudly sits atop the pile. He's known for his positivity and visually vibrant streams.
| | |
| --- | --- |
| Name | Kevin Martin |
| Streaming Name/Alias | Kevin Martin (GG) |
| Language | English |
| Twitch Channel | //www.twitch.tv/kevinmartin |
| Twitch Followers | 129k |
| YouTube Channel | //www.youtube.com/@KevinRobMartin |
| YouTube Subscribers | 67.2k |
| Socials | |
| Stream Schedule | Varies |
Benjamin "Spraggy" Spragg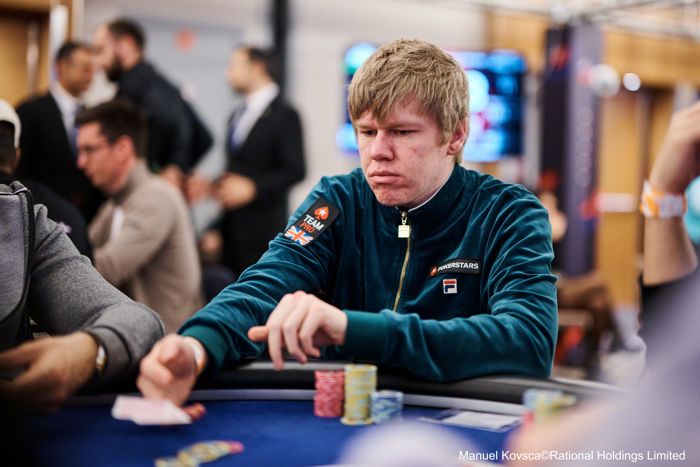 Hailing from the quaint Cotswolds town of Stroud, Benjamin Spragg is one of the most popular PokerStars Ambassadors and also another GPI Streamer of the Year award winner; primarily due to his entertaining twitch streams and dry British sense of humor.

Spraggy has developed a loyal and ever-growing fanbase that has seen him go from battling in the micro-stakes streets to contending in some of poker's biggest tournaments.
| | |
| --- | --- |
| Name | Benjamin Spragg |
| Streaming Name/Alias | Spraggy |
| Language | English |
| Twitch Channel | //www.twitch.tv/spraggy |
| Twitch Followers | 151k |
| YouTube Channel | //www.youtube.com/@Spraggy |
| YouTube Subscribers | 38.4k |
| Socials | |
| Stream Schedule | Daily |
Lex Veldhuis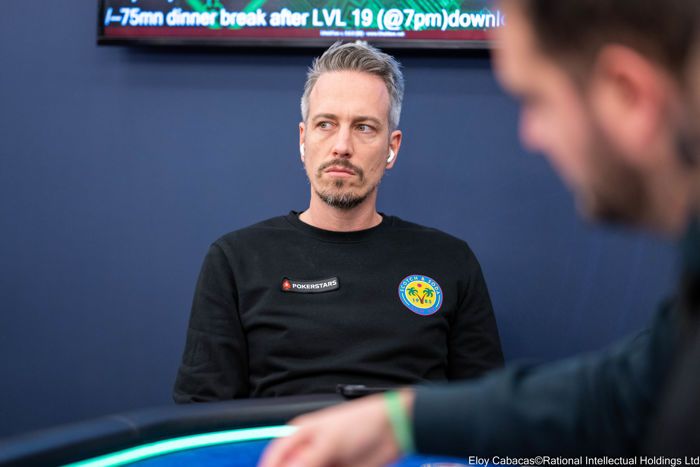 Lex Veldhuis is a household name in the world of poker, having appeared on TV poker shows such as The Big Game and Shark Cage. He also holds the current record for Twitch poker stream views, as a huge 58,799 viewers tuned in to watch him place 15th in the 2020 PokerStars SCOOP Main Event.

Known for his aggressive play style and ability to run over the toughest tables, Veldhuis is among the best streamers in the poker directory. The streaming veteran dropped his Twitch Partner status in early 2023 but continues to stream on YouTube.
| | |
| --- | --- |
| Name | Lex Veldhuis |
| Streaming Name/Alias | Lex Veldhuis |
| Language | English |
| Twitch Channel | //www.twitch.tv/lexveldhuis |
| Twitch Followers | 307k |
| YouTube Channel | //www.youtube.com/c/lexveldhuistv |
| YouTube Subscribers | 122k |
| Socials | |
| Stream Schedule | Wednesday/Thursday/Sunday |
Jaime Staples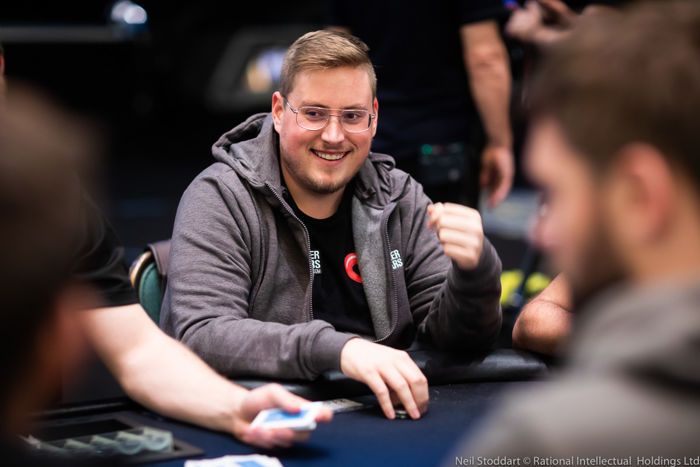 Jaime Staples, also known as PokerStaples, is often regarded as one of the pioneers of Twitch Poker, first streaming the card game back in 2015 with his channel picking up momentum instantly. Once on the roster for PokerStars and now a PartyPoker-sponsored pro, Staples is known for successfully winning a famous $150,000 prop bet against billionaire Bill Perkins.
He and his brother Matt Staples had one year to weigh within one pound of each other. Staples started at 304lbs while his brother, Matt, started at 134lbs.
| | |
| --- | --- |
| Name | Jaime Staples |
| Streaming Name/Alias | PokerStaples |
| Language | English |
| Twitch Channel | //www.twitch.tv/pokerstaples |
| Twitch Followers | 157k |
| YouTube Channel | //www.youtube.com/@PokerStaples |
| YouTube Subscribers | 95.7k |
| Socials | |
| Stream Schedule | Varies |
Ian Simpson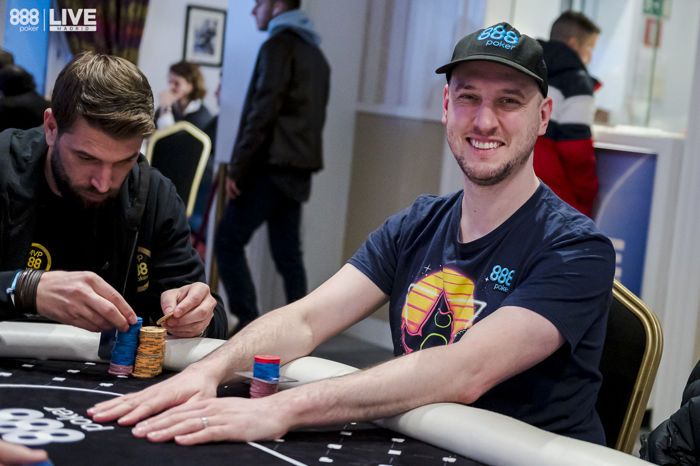 Ian Simpson had a whirlwind introduction to poker. The former teacher turned a satellite ticket into a fourth-place finish at the 2012 Irish Open for €107,500 and an extra €100,000 for winning a last-longer challenge.

A condition of this last-longer prize had a clause that meant he had to use half of the winnings playing live tournaments, and the very next year, he went back to the Irish Open and won the event for €265,000. This led Simpson to swap the classroom for the online felt. Now an 888poker ambassador, Simpson streams almost daily and has a core audience that tunes in regularly.
| | |
| --- | --- |
| Name | Ian Simpson |
| Streaming Name/Alias | Simpioni |
| Language | English |
| Twitch Channel | //www.twitch.tv/iansimpsonpoker |
| Twitch Followers | 12.4k |
| YouTube Channel | N/A |
| YouTube Subscribers | N/A |
| Socials | |
| Stream Schedule | Daily |
Lukas "Robin Poker" Robinson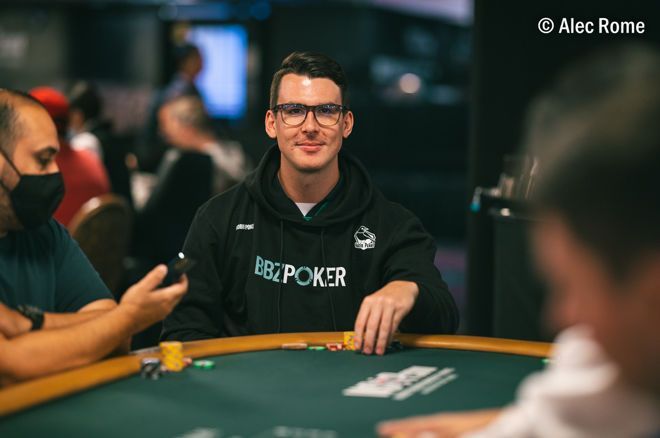 Last but not least! back in July 2023, Lukas "RobinPoker" Robinson was announced as the first PokerNews Ambassador, a role that sees him streaming online poker on Twitch.

Robinson made a name for himself in the streaming community in 2021 when he became the first player to stream his poker sessions for over 1,000 hours across 100 days. Thanks to the ambassadorship with PokerNews, fans can easily follow Robinson at the tables and expect plenty of giveaways and promotions through his Twitch channel.

You will also see Robin Poker on the new Game of Gold Series by Poker After Dark streaming in November 2023.
| | |
| --- | --- |
| Name | Lukas Robinson |
| Streaming Name/Alias | Robin Poker |
| Language | English |
| Twitch Channel | |
| Twitch Followers | 16.2k |
| YouTube Channel | |
| YouTube Subscribers | 1.87K |
| Instagram | |
| Twitter | |
| Stream Schedule | 4 Days a Week |
Want to get set up with the perfect streamer set up like Robin Poker?
| | | | | | |
| --- | --- | --- | --- | --- | --- |
| Rank | Brand | Value | Quality | Our Rating | Buy on Amazon |
| 1 | | ***** | ***** | ***** | |
| 2 | | ***** | ***** | ***** | |
| 3 | | **** | **** | **** | |
| 4 | | **** | ***** | **** | |
| 5 | | **** | ***** | **** | |
| 6 | | ***** | ***** | ***** | |
| 7 | | ***** | ***** | ***** | |
| 8 | | **** | **** | **** | |
| 9 | | **** | ***** | **** | |
| 10 | | **** | ***** | **** | |
| 11 | | **** | ***** | **** | |
| 12 | | ***** | ***** | ***** | |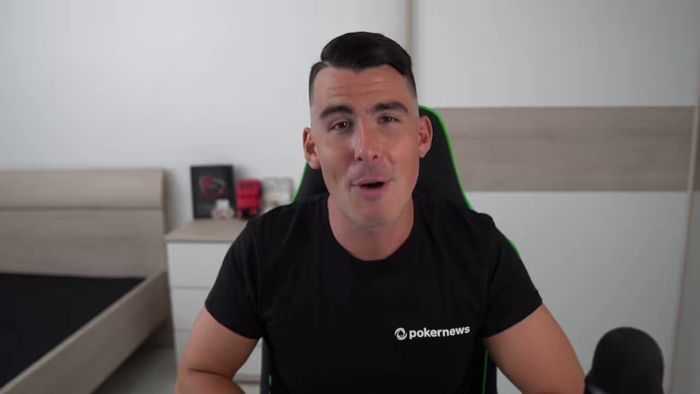 Poker Streaming – A Brief History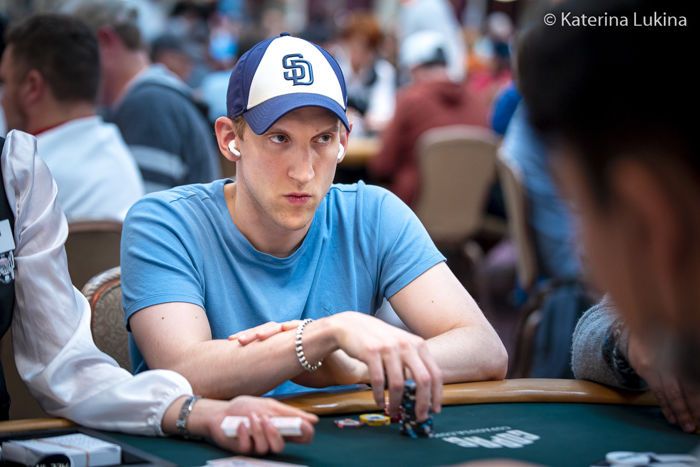 Back in the day, a poker directory didn't exist on Twitch, and streamers found themselves playing under the games directory until one man started the poker boom on that platform.

Previous WSOP bracelet winner Jason Somerville paved the way for what we see today—streaming some of the highest buy-in games online, mixing all disciplines and game types.

Although Somerville has stepped away from poker in recent years, everyone who turns on their webcam and streams the game of poker knows that if it wasn't for this pioneer, there is a high likelihood that they would be performing to an empty room. Without the groundwork laid by Somerville, we might not have some of today's top streamers like Spragg, Staples, and Martin.
Poker Streaming on Twitch
Twitch is an online platform allowing millions of people to come together and share their passions collectively, whether as a viewer or a content creator. With categories such as Music, Sports, Talk Shows or Just Chatting, you can tune in to live entertainment and support your favorite content creators with the click of a button.

There was some scare in late 2022 when Twitch banned streaming of unlicensed gambling sites, but those worries were cleared up when Twitch clarified that poker streaming would still be allowed.
Poker Streaming on YouTube
There is an ongoing discussion in the world of content creation on which platform is best, and they both offer opportunities to distribute content to the masses. Twitch is regarded as the platform for interaction with the streamer, with its funky chat box, stream-specific emojis, and interactive options such as polls and channel points. Viewers can quickly become a core part of the community. But YouTube has its benefits, including that it can host past streams and encourages funky thumbnails, allowing creators to reuse their content and grow their audience live and after the fact.

YouTube is also home to countless poker vloggers and content creators, including Ethan "Rampage" Yau, Marle Spragg, Brad Owen and Andrew Neeme.
Poker Streaming FAQs
Which Twitch Poker Stream is most watched?

PokerStars averages 3,314 viewers.
Who are the most popular Twitch Poker Streamers?

Some of the most popular Twitch Poker Streamers are Spraggy, Kevin Martin and Lex Veldhuis
How can I watch live poker for free?

You can go to the Poker Directory on Twitch or search for your favorite poker content creators on youtube.
Is poker allowed on Twitch?

Yes, Poker is allowed on Twitch
Is there a poker TV channel?

Not anymore
Can you make money from streaming poker?

Yes. Viewers can support your streaming journey by gifting, subscribing and donating. Once your audience has grown, you can host third-party advertising that will also make you make money.